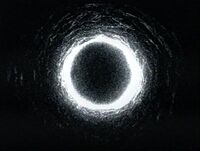 The Ring Trilogy is a series of novels by Koji Suzuki: Ring (1991), Spiral (1995), Loop (1998), S (2012) and Tide (2013). Suzuki also wrote a collection of short stories, Birthday (1999).
It is also sometimes used to refer to the trilogy of films: Ring (1998), Ring 2 (1999), Ring 0: Birthday (2000). This does not include the films Rasen (1998), Sadako 3D (2012) or Sadako 3D 2 (2013) as they are based on the novels Spiral and S therefore ignoring the events of Ring 2 and Ring 0: Birthday.
List of The Ring Films
Ad blocker interference detected!
Wikia is a free-to-use site that makes money from advertising. We have a modified experience for viewers using ad blockers

Wikia is not accessible if you've made further modifications. Remove the custom ad blocker rule(s) and the page will load as expected.