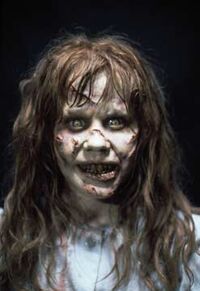 The Exorcist is an American horror film series consisting of five installments based on the fictional story from the novel The Exorcist, created by William Blatty. The films have been distributed by Warner Bros. and 20th Century Fox.
The films have grossed over $661 million at the worldwide box office. Critics have given the films mixed reviews. In 2004, a prequel (Exorcist: The Beginning) was released. This was the second version of the prequel film made at that time as the first version (directed by Paul Schrader) was deemed unsatisfactory by the studio upon completion, and the entire project was refilmed by director Renny Harlin. However, Schrader's version received a limited release in 2005, after Harlin's, and was titled Dominion: Prequel to the Exorcist.
List of The Exorcist Films
Ad blocker interference detected!
Wikia is a free-to-use site that makes money from advertising. We have a modified experience for viewers using ad blockers

Wikia is not accessible if you've made further modifications. Remove the custom ad blocker rule(s) and the page will load as expected.